The EPower SCR controller which forms the heart of Eurotherm by Schneider Electric's glass heating and melting power solutions is designed and developed at the French operation's headquarters in Lyon. Christian Megret, Eurotherm's Glass Business Development Manager for France spoke exclusively to Glass Worldwide about supporting multiple glass business sectors and responding to the industry's transition to electrification.
Fully integrated into Eurotherm by Schneider Electric, the French operation of the process automation and power control solutions specialist has been active in France's glass industry for decades, and the Lyon base is the center of excellence and R&D for the power group. In his role as Eurotherm's Glass Business Development Manager and Key Account Manager for glass customers in France, Christian Megret primarily looks after the company's interests in France and Belgium, also working closely with a global team on cross-border projects, for example in Italy, Germany and the UK.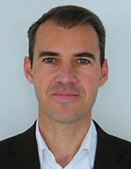 "It's an international effort with the global team working in countries with business managers like myself," explains Mr Megret. "In France I then co-ordinate our effort with our local territory sale representatives. In all, many people are involved to support our clients and opportunities." Communication is key, he stresses. "Our glass market vertical is driven by my colleagues Mikael Le Guern, Global Business Development Manager and Torsten Hannappel, Global Key Account Manager. Together we have regular check-ins with the other Eurotherm offices to discuss projects and share information about the market and solutions. Often, when French glass companies have projects in other countries in Europe or overseas, we collaborate with the local Eurotherm office to better serve the customer."
Trust is the key to a good customer relationship, underlines Mr Megret. "As a team, our mindset is dedicated towards maintaining the trusted advisor status that our customers depend on. It takes time and effort, but we are strongly committed to our customers.
"I have had multiple hats throughout my career at Eurotherm and I have always been involved with glass customers in one way or another," he reflects. "My involvement has grown over the years with our particular focus on glass as a key market for us; it is a particularly interesting industry and one with new excitement as it goes through this transformation to electrification."