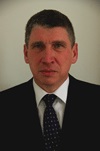 By the time we start to fell confident with what we have, we need to be aware that there is always room for improvement. Missing those opportunities will simply give others the chance to overtake us. Undoubtedly this is true for glass manufacturers but also for Invensy Operations Management. As a leading provider of technology solutions to the glass industry and an innovative industry partner, the company takes this statement very seriously, as René Meuleman explains.
This article is all about the Foxboro Programmable Automation Control System, truly scalable distributed control and the future-proofing benefits it can bring to the glass industry. Distributed control using the Foxboro PAC comes at achievable prices and is a great way of controlling a glass manufacturing facility. It not only provides better granularity, it is also an excellent platform for future expansions and process improvement implementations.
To understand the advantages of the Foxboro PAC's distributed control model compared against traditional DCS and PLC-based systems, it is first necessary to understand the difference between them. Although the source is unknown, Wikipedia provides the following explanation of what such a system is all about:
'A distributed control system (DCS) refers to a control system usually of a manufacturing system; process or any kind of dynamic system, in which the controller elements are not central in location (like the brain) but are distributed throughout the system with each component sub-system controlled by one or more controllers. The entire system of controllers is connected by networks for communication and monitoring'.
The introduction of first distributed control systems goes back to 1975. In those days, systems were rather bulky, difficult to program and extremely expensive. Unfortunately, some of these sentiments still lingerbut really they are outdated. Fortunately, times have changed and the Foxboro PAC provides a much simpler 'distributed approach to control' that is clearly preffered in glass industry applications.
By focussing on the following three key properties, it is possible to figure out their importance for glass process control applications:
DCS is a 'dynamic system'
DCS is 'not central in location but distributed throughout the system'
In DCS, 'each component sub-system is controlled bu one or more controllers'.
DCS is a dynamic system
Glass furnaces and their dedicated equipment are designed and built to last at least 15 years, preferably longer. Although this seems to indicate that such systems are static, in fact they need to be flexible and dynamic as the extended furnace lifetime should not become an obstruction for 'on-the-fly' improvements. During the whole furnace lifetime, it should be easy to adapt such glass melting and refining systems to be able to comply with rapidly changing environmental legislation, customer demands and quality requirements.
Although specific parts, like the furnace (design and refractory) are difficult to adapt, most of the equipment around it needs to be flexible. Good examples are the latest furnace burner developments, providing NOx and energy reductions while demanding the latest process control strategies. Most of these burner technologies and related process control  adaptations need to be implemented 'on-the-fly'. This strongly indicates that the days of static systems are over and that a modern process control system needs to be dynamic, flexible, extendable and adaptable for future sophisticated control methods. The Foxboro PAC system has been developed on these key principles and provides on-line reconfiguration and the ability to grow the system as you go, catering for those unknow unknowns.
Distributed throughout the system
Vintage DCS control and I/O systems were bulky and unsuitable to operate in the harsh environments often found in the glass industry. The combination of bulkiness and heat sensitivity forced the glass industry to locate those classic distributed systems in a centralised air-conditioned location, losing the advantages of 'distribution'. Today, Foxboro PAC systems are compact and heat resilient and therefore, perfectly capable of being 'geographically distributed', even in harsh glass industry environments. System geographical distribution puts an end to running long multi-core cabling, providing local control functionality to secure those delicate processes where needed and in the best suited size package.
When it comes down to supervisory systems, so-called HMI and SCADA, an ongoing centralisation has been witnessed. Most glass facilities are operated from one central control room taking care of batch house, furnace, refining, conditioning, annealing and sometimes even the forming process, all brought together in a centralised system, providing multiple operator stations.
Most of today's plants operate like this but it is relevant to question how 'process supervision' will transform in the near future. Trying to combine the show glass melting process response times and fast changing production demands will lead to increased automation of the overall glass melting and refining process. One of the main tasks of a supervisory system is long time data acquisition and storage. That critical data, together with the appropriate analysis tools, enables glass technologists to improve the process by 'advanced' process control strategies.
In that respect, we want to have all process data and information available everywhere, to be able to supervise, report and improve the processes. This enables the efficient management and ordering of raw materials and production schedules. Eventually, the process control system will increasingly overlap with manufacturing execution system functionality. Foxboro PAC, together with Wonderware PAC software and System Platform, bring this all together in one flexible hardware/software platform from Invensys.
Each component sub-system controlled by one or more controllers
Early distributed systems failed to provide redundancy and if they did, this feature was extremely expensive, almost unaffordable for glass manufacturing sites. During the evaluation of process control in the glass industry, many systems became a mix of relatively low cost DCS or standard PLC technology, together with standalone PID loop controllers.
Such a system setup combines process automation, a supervisory layer and reliable, robust, standalone PID controllers. In fact, the standalone controllers gave the operator a 'feel good' emergency operation possibility. Although such a system setup is not foolish, it is unfortunately not very flexible and provides only basic automation. Trying to increase flexibility for such systems would unavoidably lead to complex standalone PID controller configurations and therefore, a potential increase of engineering costs.
The Foxboro PAC was specially built for multiple or standalone operation with simplex or redundant CPU controlled sub-system configurations, with the ability to add sub-system CPU redundancy as required.
Meeting future needs
With Invensys Operations Management's EurothermSuite and T2550 hardware, there was already a distributed system that met most existing glass industry technical demands and provided scalable DCS functionality at an achievable price. But the T2550 PAC controller has evolved into a higher performance system called the Foxboro PAC T2750 programmable automation controller. The CPU power, memory capacity and logging capabilities have been increased and some of the I/O modules to encapsulate more input and outputs have been redesigned; more power, more memory and more I/O on a smaller footprint.
Furthermore, the Foxboro PAC T2750 hardware platform has then been integrated into Invensys Operations Management's Archestra system platform, with the PAC software integration package enabling the entire Invensys SCADA portfolio to be available for Foxboro PAC users, increasing the power and scalability of the organisation's systems offering.
Download the article here.
Article published in Glass Worldwide, issue 37, 2011.