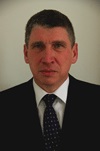 With increasing environmental regulation of the glass industry adding to production costs René Meuleman illustrates the benefits that process control could offer to the glassmaker.​ 
Process control in the glass industry has come a long way, driven by the need to keep track of the growing glass industry's demands for new control strategies. It is almost 20 years ago since the first DCS systems were introduced and, today, most users have plans to or are busy replacing their first generation and obsolete process control systems.
The Bathtub Curve
According to the bathtub curve theory, most of the systems are still operating in the constant failure rate region and there seems to be no economical arguments to replace these systems. If, however, spare parts become rare and the risk of a fatal, irreparable malfunction starts to become a major operational risk, replacement needs to be considered. As Larry George stated: Sometimes the bathtub doesn't hold water because retirement occurred before wear-out.
There are much better economical arguments to consider the replacement of process control systems and this is the focus of this article.
Energy and O2
One of the major challenges the glass industry is facing is the requirements to lower CO2 emissions, consequently lowering energy consumption. Already regulations and emission trading are forcing the glass industry to decrease energy consumption and emissions. The European Union's (EU) ETS' CO2 control is already becoming an issue for the European glass industry. Other regions will follow quickly.
Due to heavy competition and small margins, it is hard to invest potential money in new technologies. Meanwhile, emission legislations are forcing the glass industry to install expensive end-of-pipe solutions such as exhaust dust filters or de-NOx installations.
Substantially large investments are needed for these installations and unfortunately they will be ongoing, daily money consumers due to their high energy demands and frequent maintenance intervals.
Auspiciously, some governments have already started to promote process improvements that will lead to energy savings by grant subsidies – for example, improved recipes, waist heat recovery, increased use of cullett and recycling, better furnace isolation, refractory improvements and better combustion systems are potential energy savers. Not only are new process control strategies needed to control all these things, but they will also contribute substantially to energy savings by increasing production efficiency and smoothing furnace, refiner and forehearth control. Higher efficiency equals lower energy consumption. 
The glass industry needs to invest in primary solutions to be able to keep up with, or ahead of, environmental demands and increasing energy costs.'Sit and wait' will be the wrong strategy. History has shown that forcing your industry to lower emissions has mostly turned out to be a profitable business in the end. There are a lot of new technologies available that are effective: new burner technologies, furnace designs, oxygen control and advanced process control are feasible contributors. Unfortunately there seems to be a dilemma which perhaps may be described as a middle management lack of knowledge and clear understanding about these 'new' technologies. This could be fuelled by the fact that it is sometimes hard to prove that advanced technologies are able to contribute in energy savings and emission reduction as they are usually installed in new furnaces, which make comparisons difficult.
The enormous investment that a glass furnace requires means that no-one will put the furnace lifetime at risk and therefore the industry tends to be conservative and very critical of new developments. Together with government pressure to reduce (non-CO2) emissions, the glass industry unfortunately intends to go the 'safe' way and install end-of-pipe solutions. As already stated, however, these measures will not improve energy consumption and CO2 values.
On the other hand, we need to consider that controlling combustion by oxygen sensors, advanced control strategies, data-driven or rigorous models will lower energy consumption as well as CO2 emissions, and also decrease NOx. Additionally these new strategies will give furnace management new views on their process which will enable them to improve and tune their process, resulting in energy savings, furnace lifetime elongation and better glass quality.
Increased efficiency equals energy savings
Glass forming becomes simple if all glass parameters are controlled. This is a simple and short statement but very difficult to achieve. Pull rate changes and composition stability, raw material quality, environmental conditions etc. are trying to upset our process stability. Next to that we don't have the sensors yet to measure what we really want to know and we don't know exactly how the processes behave. Or do we? Also, we claim that we know the process response times are not suitable for PID control or human control. Or are they?
Can we ask our operators to control the temperature of 400 tons of molten glass during a job change when that operator doesn't see the result of his action during his shift? We put a lot of expensive platinum elements in our forehearths but are we sure about the gob temperature entering the blank mould? Are we not measuring temperatures simply because we don't have an affordable, reliable viscosity measurement at the correct spot yet?
We measure mould temperatures and control machine cooling but are we sure about temperatures that really are important for forming process? Most of these questions can be solved by modelling, soft sensors and new sensor techniques, together with plant-wide process control systems and centralised plant-wide data storage.
Bringing it all together
End-of-pipe measures will never improve your process, they will only improve emission figures. End-of-pipe solutions will never lead to new process understandings, they will only cost money and drain maintenance resources out of the organisation. We need to install them due to strict legislation, but we need to consider all other possible solutions able to contribute to lowering emission and energy consumption.
Second generation process control, together with new sensors and actuators, will become the 'motor management system' of our furnaces, refiners, forehearths and forming processes, leading to energy savings, smooth operation, emission reductions and efficiency improvements. We will learn from generated data and be able to improve our models and processes. Therefore we have strong arguments to promote and stretch primary measures. The only thing we need to do is translate our visions into pragmatic industrial solutions.
Conclusions
We need to tie all industrial systems together to become one plant-wide production information platform. Tracking and accounting all process parameters from batch house to warehouse is not only an administrative advantage, but it will also give us the basis for process and efficiency improvements. Industrial databases become part of process control systems for reporting and feeding information into models and control strategies. The availability of all data is the raw basis of finding out better production methods. Glass manufacturing becomes data-driven and this data needs to come from existing and new sensors, models and methods, collected by process control systems and achieved on industrial databases. New HMIs and analysing tools will be the advanced dashboard of our operators and process technologies.
The Eurotherm Glass Excellence team focuses on partnership as it believes that translation of visions into pragmatic systems is the result of melting many good ideas together. If the glass industry wants to drive these technologies forward it has to find new ways of partnership. It is strongly desired, during the whole system lifecycle, to have ongoing improvements, tuning and smooth operations. Although all projects will need to have competitive pricing, specifications, quotations and quick execution, the end result will always be the sum of all knowledge with smart ideas implemented into, and based upon, reliable systems. Long term customers and suppliers need vision more then ever as it needs to change the view on total process control, improvements and on long-term partnerships to remain competitive and to keep on supplying the world with glass. Glass producers are the experts in glass, process control suppliers are the experts in process control. Together they are able to keep producing the most magical material the world knows in a competitive way.
Download the article here.
Article published in Glass Worldwide, issue 16, 2008.